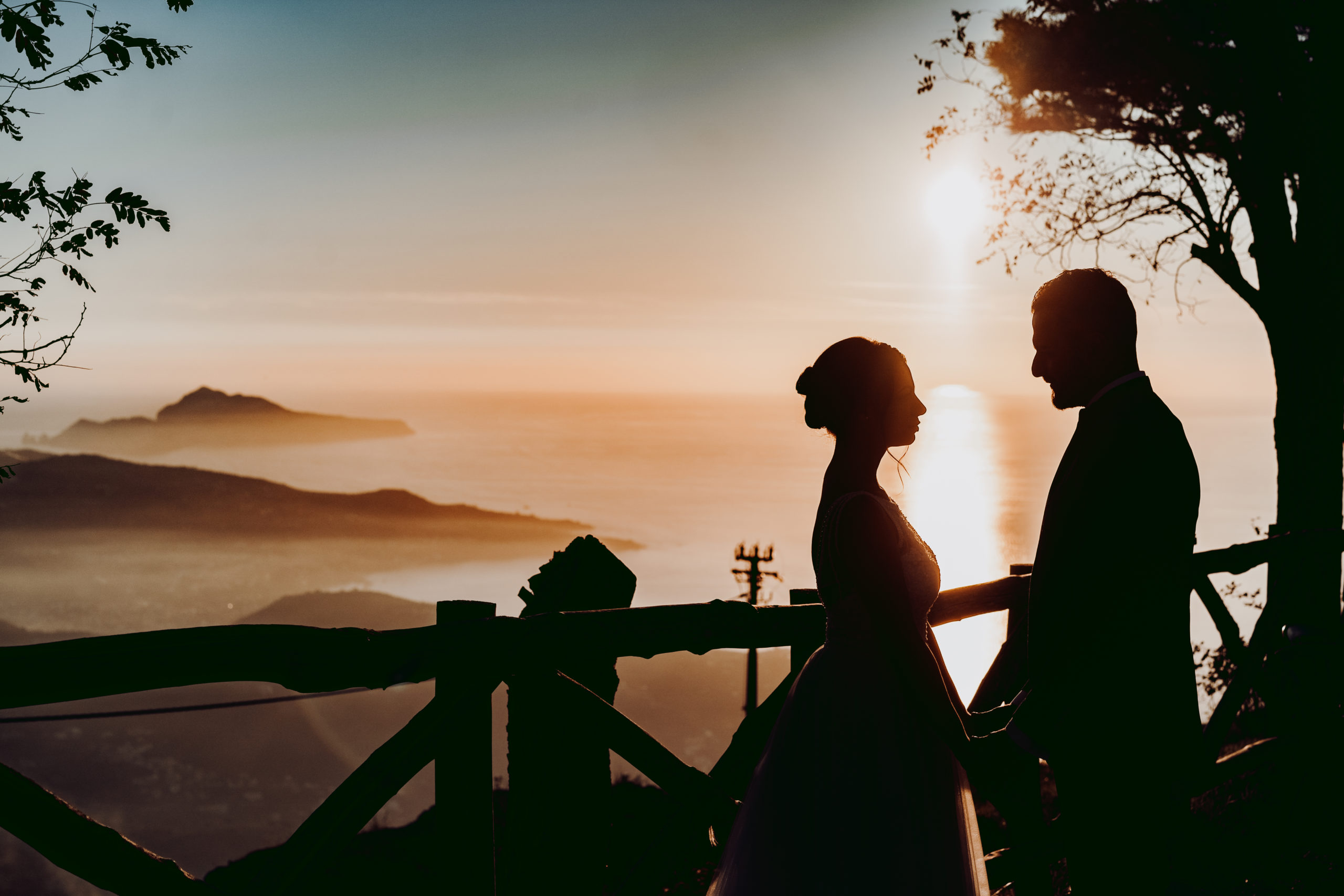 Luglio 13, 2020 | Digital Art, wedding
Giuseppe and Patrizia's wedding was a whirlwind of emotions, just like the weather was on that day! We found ourselves having to face an unexpected rain since the wedding was in May. Fortunately the guys were not discouraged and we decided to postpone the couple session to another day after the wedding. The result was a happy and flowing wedding day without the rain changing our plans so much, the opportunity for a photo session in a place chosen with the bride and groom, without problems of schedules and distance from the chosen venue, and the faculty to choose the best time to have impressive photos: the sunset time!
Il matrimonio di Giuseppe e Patrizia è stato un turbinio di emozioni, proprio come fu il meteo in quella giornata! Ci trovammo a dover fronteggiare una pioggia inaspettata essendo il matrimonio a maggio. Per fortuna i ragazzi non si scoraggiarono e decidemmo di posporre la sessione di coppia ad un altro giorno dopo il matrimonio. Il risultato è stato una giornata del matrimonio felice e scorrevole senza che la pioggia cambiò di tanto i nostri piani, l'opportunità di una sessione fotografica in un posto scelto con gli sposi, senza problemi di orari e lontananza dal locale scelto, e la facoltà di scegliere l'ora migliore per avere foto ad effetto: l'ora del tramonto!